7 tags
10 tags
"If you're not careful, you'll be grouped with everyone else that..."
– A good friend talking to me about my future plans. At 3am this was inspiring to me, in a weird way.
11 tags
6 tags
N: So I ended up messaging her today. I'm ashamed.
1: My psychiatry chair is opened tomorrow. Come over and we'll talk.
But I'm sleeping now.
N: If you're sleeping how are you texting me?
1: Sleep-texting
N: is that like sleep walking? ... I want cupcakes.
1: Please let this be a nightmare where you come and stab me and this all ends.
Sunday talks
S: You have a strange honour code.
Me: I know
S: If this was one of those old kings and knights stories, people would find you weird.
Me: Well that depends. Under whose laws? Which monarchy? Louis? Henry? The house of Lancaster? Juan Carlos? Give more details woman!
S: Fuck you
Guardian
1: I've decided I'll probably label you godfather one day. MAYBE.
Me: The fuck? why? I mean I'm honoured, but .. damn. Could I share my comic books with it?
1: Yes. I think that will be a very good decision, I will probably one day make.
6 tags
7 tags
10 tags
Pow Pow: Why we need feminism and have to continue... →
tanviswar: I was texting an old friend last night. I'm an extrovert so I have this intense need to keep in touch with all of my friends and exes and just everybody I've ever known. Somehow, I'm not sure how, the conversation turned to "working out". So this guy goes "I've been working out, but I can't tell… I've learned this lesson years ago. Yet there are quite a few people I...
8 tags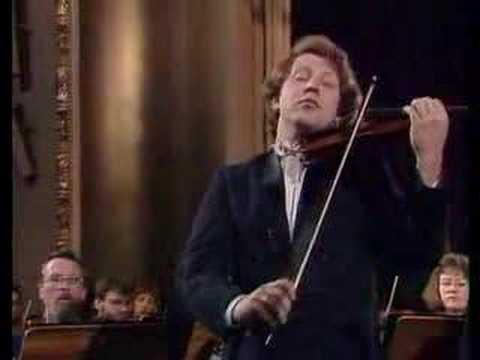 booksbybits: "What a laugh, though. To think that... →
booksbybits: "What a laugh, though. To think that one human being could ever really know another. You could get used to each other, get so habituated that you could speak their words right along with them, but you never knew why other people said what they said or did what they did, because they never even… Orson Scott Card continues to wow me
A story told in separate pages
Some stories pair the protagonist with a character similar to themselves. Someone who often share a common goal or perspective, but sometimes go about another way of getting to the "end game". This character we'll call "a rival".  In some aspects, this character can be perceived as a bit antagonizing, while others see them as a parallel to the main character. In this...
"Modern chicken has no flavor" — let's make it in... →
margoism: Of the roughly five thousand additives allowed into food, over half are flavorings. These thousands of taste molecules serve not only as window-dressing designed to make food hyperappealing, but often as the very foundation of the house itself. Consider KFC's gravy, a product with at least seven flavoring ingredients, or nearly a third of the total: Food Starch-Modified,...
Monday morning
The influx of friends asking questions regarding a certain fear I have, makes me reconsider what I'm sharing. On another note, don't attempt to capture a ghost with a jar. Trust me.
ComicCon
Me: As much as I love comic books and superheroes, I draw the line at dressing up at conventions. No hate, just not my thing. I'll stick to my superhero shirts.
M: Really? Of all the weird shit you do, THAT'S where you draw the line? Really?
Me: Looks like we still know how we roll.
Loopdy-loop
Earlier in the new year, I was plagued with the thought of finding "meaning". Meaning to my existence. Yes, yes. you'll say EVERYONE gets all introspective like this sometime or another. Well some those people also settle on the easiest answer presented to them; "Oh you need a vacation", "We all need to work", Blah blah. Few years ago, I also questioned...
9 tags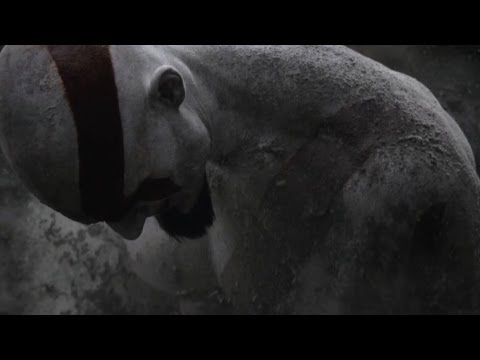 Saturday Night
Me: You're the second person to give me heck for not "Sharing".
1: Maybe we just want to make sure you don't go crazy.
Me: Maybe I want to see how far I can go?
1: You might be sorry
Me: Although 'might' sometimes represents a possibility greater than 0, there is still the possibility that it's less than 1.
1: Shut up
Don't take for granted
Written at 3am. By the time this is published, it'll be later today. So this is a test … *wailing ghost noises* Froooom the paassst. I'll just take a bit of a mental dump here. As I continue to mentally ingest tons of knowledge from various academic materials. The more I want. I mean, WANT. I didn't stop to think how much I've learned on my own until tonight....
Shellder
When things don't feel right. I withdraw. That's how I roll.
WOOZ
Few weeks more, and this dark cloud goes away. Hopefully.
Familiar
So you return, once in a while. To hang a dark cloud. Your visit is brief. But seems like a long stay. Waiting for you, to leave.
Solace in speak
Yesterday I learned something new. I mean, everyday I'm learning. But yesterday was … different. My advice to you people, sometimes all it takes to help someone is to talk to them.
10 tags
Nature Will Overcome →
underthebiosphere: Alpha is taking a shot at entering WWF's design contest. If you great people are members of Threadless.com, feel free to vote for this design or any others that might intrigue you. This contest is to generate interesting designs about saving our wildlife by engaging the creative people out there. If you're not a member, still give the site a look-see. They have great shirts,...
13 tags
Ontario's Superior court ruled that the ban on... →
underthebiosphere: For a city as diverse as Toronto, this ban is a tough topic to deal with. What makes it tougher, are political officials like (soon to be former) Mayor Rob Ford, and superior court judge, James Spence, claiming the ban on Shark Fin sales is far too large of a policy for one city to handle. On the other hand, the act of "Finning" is anything but humane. Not to disparage one...
8 tags
8 tags
Idea
First step taken. This idea now has a shape.
People 7173822 miles away: omfg you're so cute how are you single
People around me: omg i didn't know potatoes walked
I laughed more than I should at this. Probably because that laughter has a hint of sad sad acceptance. LOL either way.
7 tags
18 tags
12 tags
10 tags
3 tags
Paragraph 3
Heroes exist to inspire and give us something to aspire to. They're Role models. If that hero fails you, don't let it shatter what you aspire to be. Don't let actions within a certain instance of time, skew your ideals and principals. They are important to you because you believe in them. Aspire to be someone greater than the hero that failed you. Become someone else's...
8 tags
7 tags
10 tags
Coyote Watching
Went Coyote prowling last night in High Park. I usually would ask some of my animal-loving friends if they'd want to join, but who am I kidding? Lately everyone is here and there. However, my calculations were correct. This is usually the time most mammals go into hibernation or at least prep for it. Coyotes on the other hand, are adaptable and remain active year-round. I was able to tail...
Thought
I'm over it.
11 tags
The Cloud Atlas Sextet →
Time to time, I find solace in listening to Classical music. I'm a huge fan of the works of Chopin, Beethoven, Bach, Debussy, to name a few. After seeing Cloud Atlas last weekend, I finally was able to get a hold of "The Cloud Atlas Sextet". It's a simple piece when you stack it side-by-side with the works of more notable composers. However, I can't express how its simplicity makes this...
10 tags
"A true suicide is a paced, disciplined certainty. People pontificate,..."
– David Mitchell, "Cloud Atlas"
Thought
Not sure what changed.